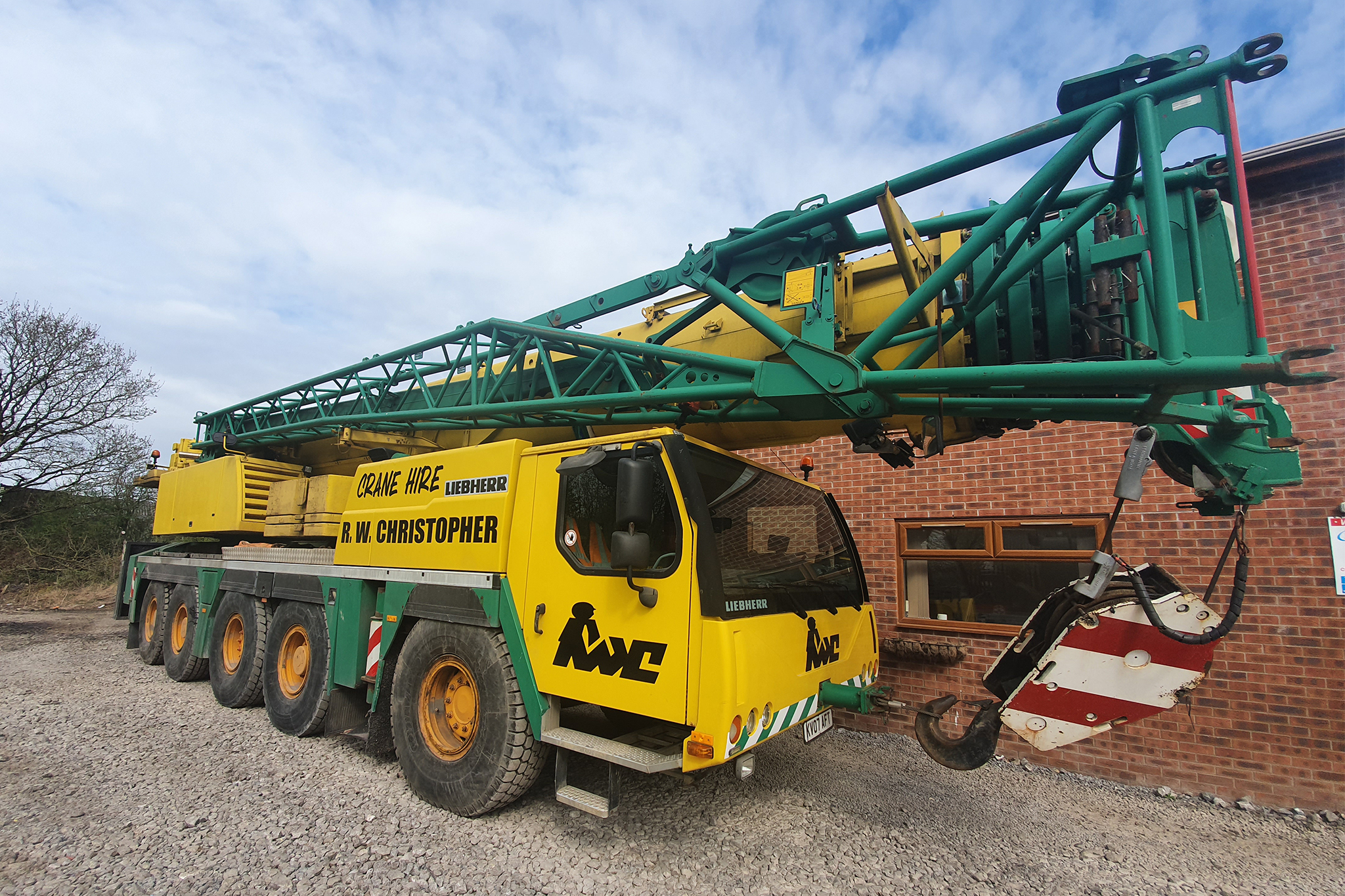 130T Liebherr LTM 1130-5.1
Our 130T Leibherr LTM 1130-5.1 has a long, variable boom system with outstanding load capacities. Its innovative technology makes it flexible and economical to use.
Thanks to its compact dimensions, the 130T Liebherr LTM 1130-5.1 can even be manoeuvred easily on constricted sites helping the user carry out a job with more ease and with more confidence.
Download Specification
If you would like to find out more technical information about our 130T Liebherr LTM 1130-5.1 crane, please download the specification brochure below.