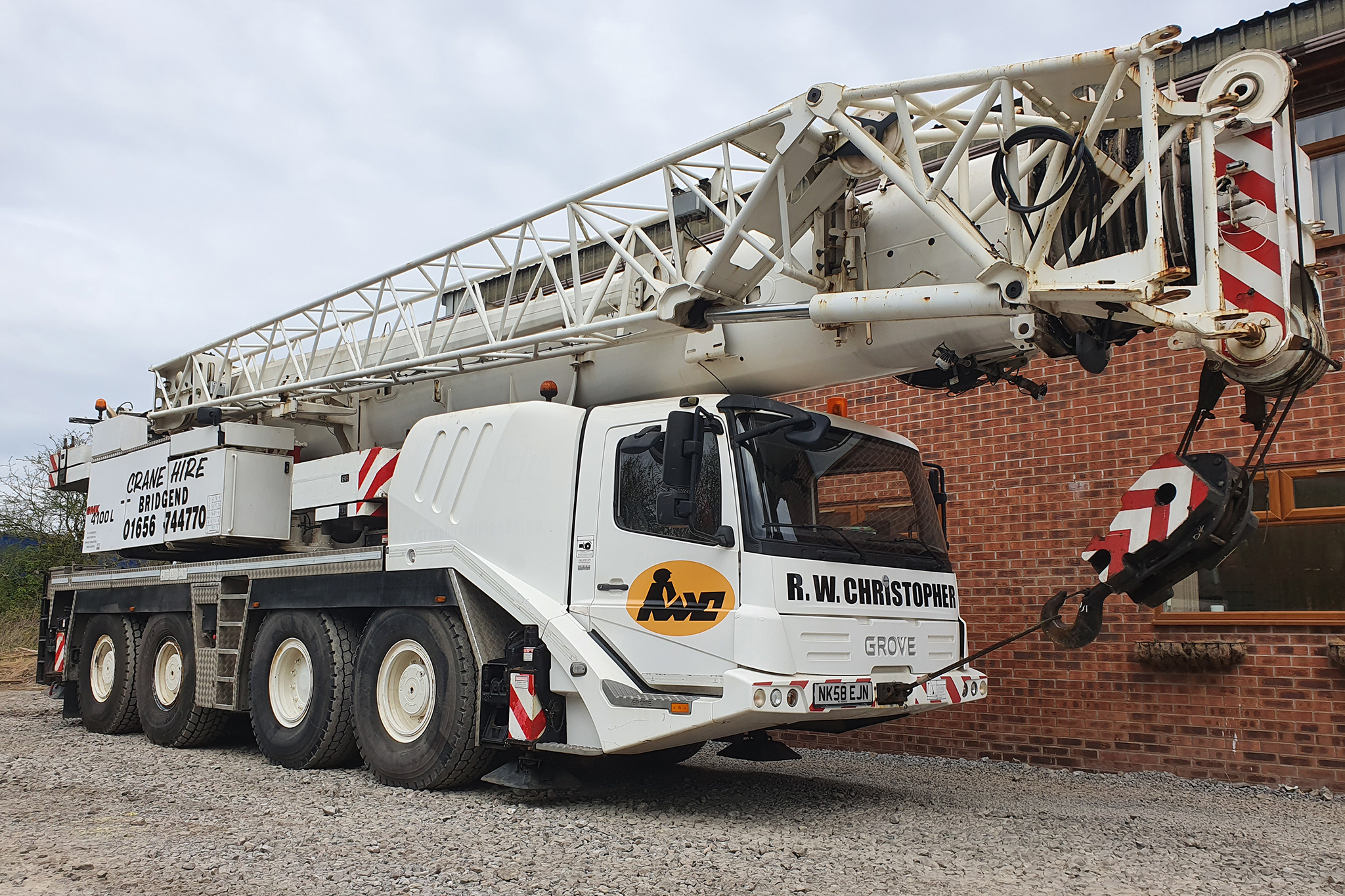 100T Grove GMK 4100L
Our 100T Grove GMK 4100L all-terrain crane is one of the most advanced and versatile cranes available today.
It features a 60m main boom versus the 52m boom on the standard version, and it can lift an impressive 1.6T at 48m radius. At just 10.7m long, the crane's carrier, which includes all-wheel steering and suspension, is compact and highly maneuverable, making it ideal for congested job sites.
Download Specification
If you would like to find out more technical information about our 100T Grove GMK 4100L crane, please download the specification brochure below.