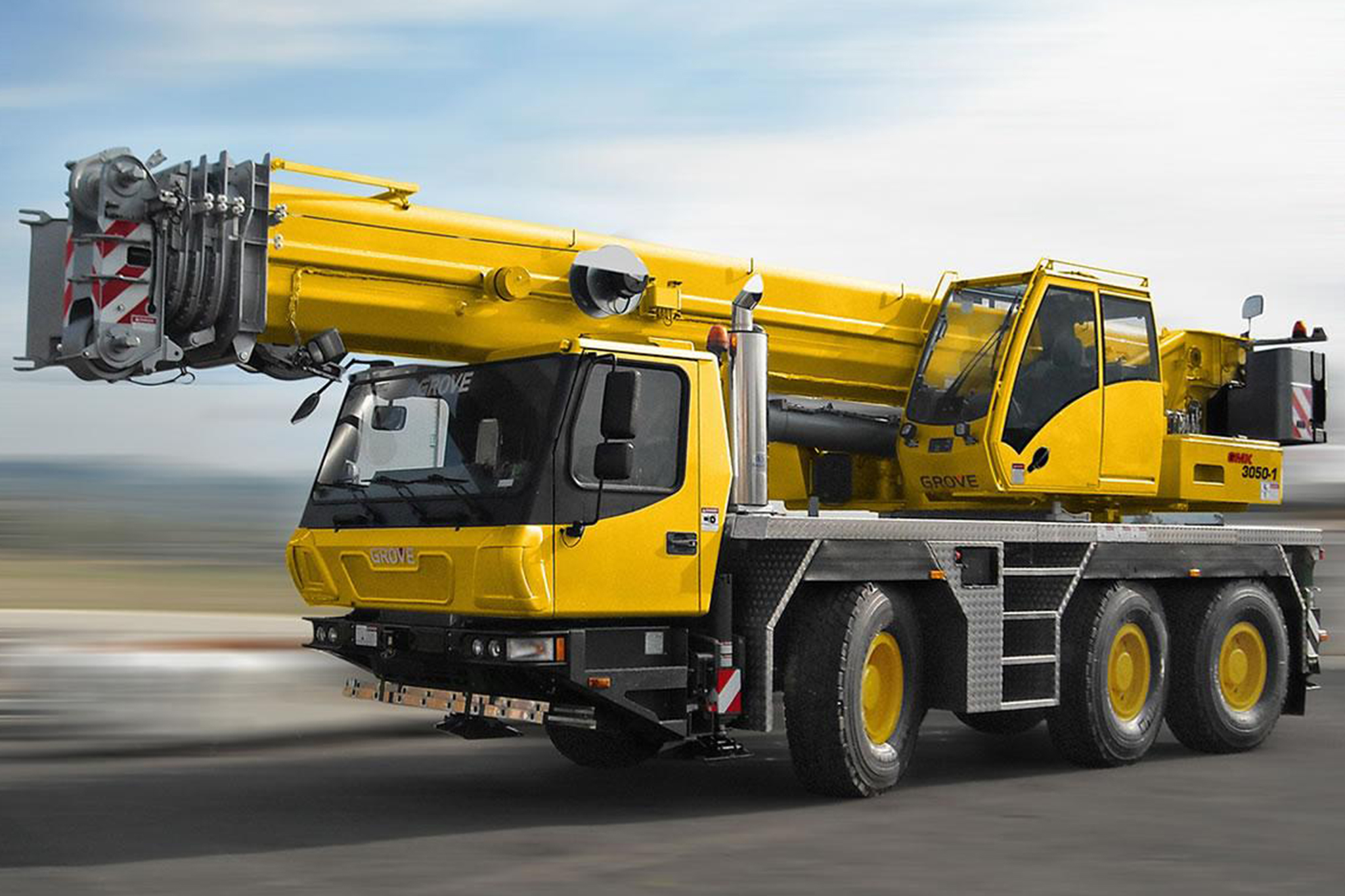 50T Grove GMK 3050-1
Our 50T Grove GMK 3050-1 is a three-axle, 55 tonne all terrain crane which offers users a five-section, full-power boom.
The crane controls are fully electronic with an integrated LMI and engine management system and features include an acoustically-lined cab, tinted safety glass, a fully adjustable seat and ergonomically arranged instrumentation.
Download Specification
If you would like to find out more technical information about our 50T Grove GMK 3050-1 crane, please download the specification brochure below.